<![if !vml]>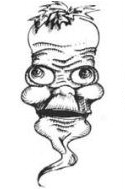 <![endif]>
Pooka Times
Dear all,
After almost twenty years of running various websites, with sporadic success, Iím afraid I no longer have the time or the wherewithal to keep them all up and running as regularly as I used to. Hence, as of today, I am suspending all my websites Ė with the arbitrary promise that some of the main bits may re-appear, hosted elsewhere, in the future.
In the meantime, information here can be found elsewhere:
<![if !supportLists]>- <![endif]>For Superfrog, visit Dream17 or visit their forum. This is a site Iím probably going to re-open at some point, once itís had a design overhaul. For a copy of the game, you can download the PC Demo here.
<![if !supportLists]>- <![endif]>For Pookie K or Unbalanced Grass music, visit the page on Bandcamp. Thereís also a Facebook page if you want to view that.
<![if !supportLists]>- <![endif]>For Alistair Maydonís acting, please visit his IMDb entry or his profile on Mandy. You can contact his agent, Clive Corner, at Corner Associates.
If you want to contact me, Iím always available. You can e-mail me, or Iím also available on Twitter, @pookatimes. If youíre remembering something that was hosted somewhere here, feel free to get in touch, and Iíll see if I can help you out. Iíve had a blast running Pooka Times in some form or another since I was eleven years old, so thank you for sticking with me, if you are reading this far down.
If you want to make a charitable donation on my behalf, then please consider The Woodcraft Folk.
Blue skies,
- Benjamin ďPookaĒ Maydon
---
Copyright © Pooka Times - PTWeb v 11, December 2018
All copyright is given to the respective owners on the sites concerned
Hosted by kind permission of David Forester